David Saphirstein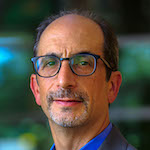 Venue Edge, Founder
David Saphirstein is the founder of Venue Edge, a company focused on helping partners to better engage with their fans through innovative content, activations, and new technology. Saphirstein is a media executive with a proven track record for merging creativity and technology. He has led teams to develop new products, business opportunities, and relationships. Saphirstein launched ESPN's Sports Lab based at Full Sail University in Orlando and led/directed teams to develop new technologies, content, media, and applications. He has managed teams of engineers at ESPN Innovation Lab, developing products to engage viewers and sports fans. Saphirstein has a passion for mentoring, leading, and developing talent.
As creative director at ESPN based in Bristol, Connecticut, Saphirstein led art directors, designers, and animators in award-winning creative development for properties including NFL, NASCAR, MLB, college football, college basketball, golf, tennis, and ESPNEWS. Saphirstein was also creative director for the re-branding of ESPN Wide World of Sports at Walt Disney World. While at ESPN, he produced and directed live-action shoots for opens, sponsors, and marketing.
Saphirstein is a faculty member at Full Sail University, where he teaches in the Sports Marketing and Media program. He also directs broadcasts and in-stadium presentations for major sporting events.
Saphirstein earned a B.S. degree in communication from Hofstra University and an M.B.A. from The University of Hartford.